hi ! for my first tattoo i got "darling" written in cursive on my wrist, i've got another tattoo of a leopard print bow on my lower back.. now i have another tattoo in mind, but i don't know exactly where to put it !
this is mine: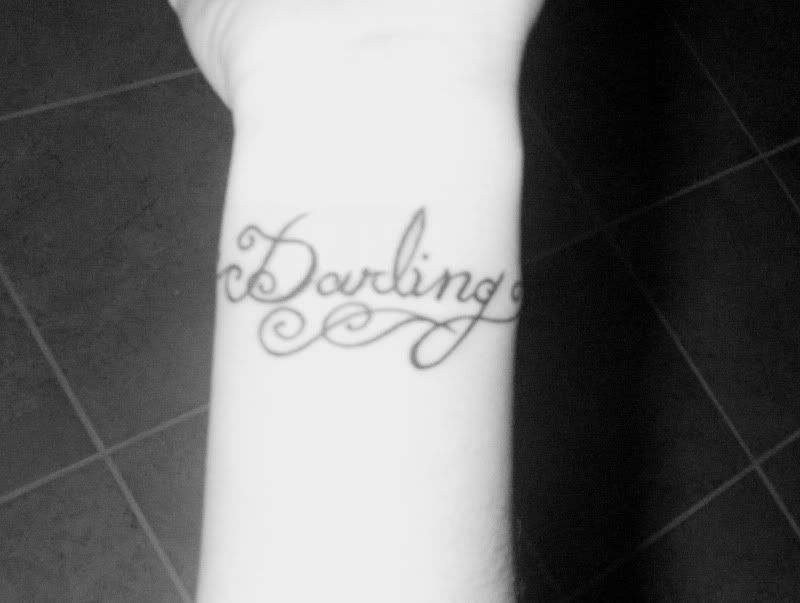 i want this quote, but i don't know which font :
this:
or this :
... where should i place this tattoo ?